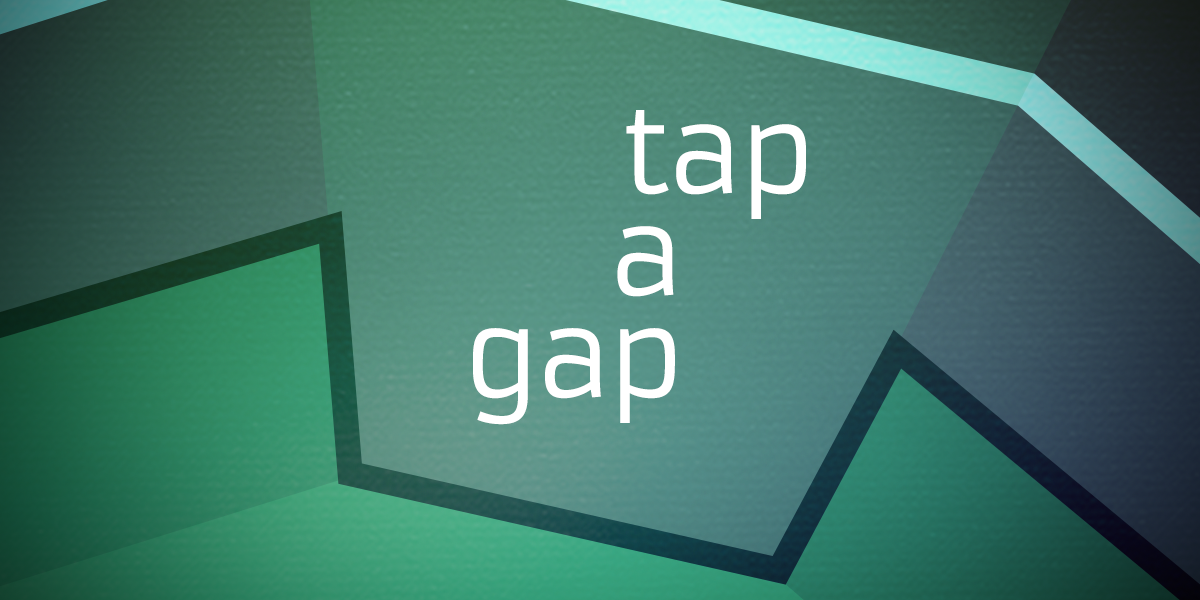 ---
Videos
Trailer YouTube
Trailer YouTube
---
Images
download all screenshots & photos as .zip (19MB)
There are far more images available for tap a gap, but these are the ones we felt would be most useful to you. If you have specific requests, please do contact us!
---
Features & Trivia
Let's get to the facts.
One touch mechanics
Swipe controls
Endless game


Three bonus modes (laser, ray, freeze)
Bonus points when no rings on the field (background color indicates tier)


Generated pictures for social networks depending on last highscore
Sharing for pro tips
Interesting development.
Chris became a father during the development of tap a gap. Twice.
International: game was developed in many different places like living room, bath, in a car(standing in a garage), Germany, Denmark, USA, India...
tap a gap is inspired by an old game everybody knows.


Daniel learned to play piano for playing theme tune.. also based on an old folksong everybody knows.
Chris was listening to Three Investigators audiobooks most of programming time, Daniel is thanking "Two Steps from Hell" for motivation and inspiration.


9 month old baby girl got a highscore of 3142 points! True Story!


Read dozens of Books, PDFs, Blogs, Papers.. still the feeling there is so much left to learn..
---
Logo & Icon
download logo files as .zip (535KB)
---
Awards & Recognition
"Won: My Mom said Best Game 2015 Awards" - 08 February, 2015
"Nominated: Annual Dad's stop doing that and get a real job Awards." - 11 January, 2015
---
---
presskit() by Rami Ismail (Vlambeer) - also thanks to these fine folks